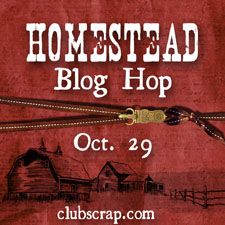 Welcome to the Club Scrap Homestead Blog Hop
To return to the start of the blog hop link here.
My project for this month was inspired by a gag gift. My husband thought getting me a washboard would be funny. Then it was time to take our annual "boys in the cotton" picture and my Club Scrap homestead kit arrived. And idea was born....
First I used Panstoria Artisan to create the digital page above using elements of the Club Scrap Homestead digital kit. The pictures were color sepia and then the color adjusted to a lighter and cooler hue. I love the softness this two step process created.
Then using elements from my Homestead Club Scrap and Lite Kits I made that washboard into wall art. I really think the cut apart "This home is filled with endless love and laundry" was perfect. I hope you like it and thank you for reading. You next stop is with the talented Janet from Dishing with Janet. To return to the start hop go here.
Happy Crafting,
Debby H