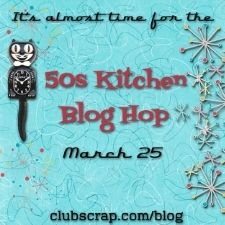 The retro feel and friendly colors made me nostalgic for birthday parties from when I was a kid. Unfortunately, it was not retro then. Regardless I used this kit to restock my collection of birthday cards for my children to take to friend's birthday parties.
Five Bottle Cap Cards
Six A2 Cards
I used the
Club Scrap Deluxe kit
and a sheet of vellum for greetings and a few gems from my stash. And something unique for me, no stamping was used to make the cards shown. I simply used fonts from my word processor to make the greetings and printed onto vellum in my home computer. I made sure to leave plenty of drying time after printing onto the vellum. Bellow are the 12 x 12 and 81/2 x 11 papers and used.
Collection Papers and Vellum Print out
Each of the five 12 inch by 12 inch papers was cut into a 5" x 10" to make a 5" x 5" folded card. Remains of those papers were used for the design. My favorite embellishment was the soda bottle caps that came with the kit. Such a unique embellishment. Tools and embellishments for bottle cap cards:
Martha Stewart Punch: Scallop 3 Dot
Tim Holtz Tiny Attacher
Miscellaneous gems from my stash
Bottle Cap Card 1
Bottle Cap Card 2
Bottle Cap Card 3
Bottle Cap Card 4
Bottle Cap Card 5
Then each of the three 8 1/2 inch by 11 inch papers were cut in half to make six 4 1/4" by 5 1/2" (A2) folded cards. For these I featured fun retro printed papers. Tools and embellishments for A2 cards are listed below:
Club Scrap 50s Kitchen ribbons
Martha Stewart Punches: Optic Dot, Trellis Chain, and Crochet Loop
Tim Holtz Tiny Attacher
Sliver Eyelets
Miscellaneous gems from my stash
A2 Cards 1 & 2
A2 Cards 3 & 4
A2 Cards 5 & 6
Thank you for reading. Your next stop is with the talented Tiare from Tiare Smith Designs and the beginning of the hop is at Club Scrap Blog here.
Happy Crafting,
Debby H